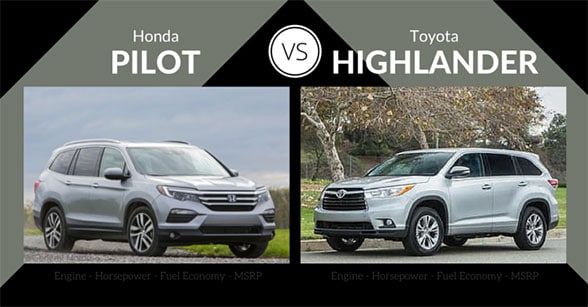 Both the Honda Pilot and the Toyota Highlander consistently rise to the top of the lists of the best midsize SUVs on the market.
Though both of these vehicles rank highly, there are some differences that may help to tip the scales toward one or the other.
Let's look at how they stack up against one another.
Pricing
The base price of the Honda is less than the Toyota, though keep in mind that…
read more