Go green with your costume for Halloween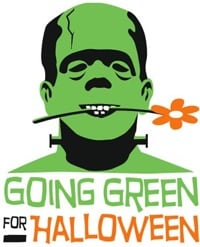 Make your child's Halloween costume a bit more eeek-o-friendly this year.
Come up with a creative get-up without buying something new.
Here are "Top 5 Ways to Green Your Halloween Costume" so you can Do Your Part during the spookiest time of the year.
Take part in a costume swap
You can host your own swap party with family and friends or visit GreenHalloween.org to find out how you can participate in National Costume Swap Day.
Goodwill is a Halloween enthusiast's playground. Stop in to put together an outrageous outfit, find costume jewelry or fancy dress shoes to complete your Halloween vision. You're likely to get it all for a steal.
Some products are safer than others. Check the label to be sure color additives in Halloween makeup have been approved by the FDA. See a list of approved color additives at DoYourPart.com/Columns. You will also find a link to The Environmental Working Group's website. It includes recipes for homemade makeup.
Reports are circulating about the potential dangers of some types of flexible plastic. The culprit is a hormone-disrupting substance called phthalates. Some of the plastic considered dangerous can be used to make Halloween masks and those fake teeth that are popular this time of year. Best to avoid these items.
Don't buy a plastic pumpkin
We see them on the arm of so many cute kids for collecting trick-or-treat goodies. Instead of buying one, have your child bring along a pillowcase or a reusable shopping bag. One more option: Make a bag out of an old T-shirt. Find out more at DoYourPart.com/Columns.
No matter what the kids decide to be this year, you can Do Your Part to go green when creating the perfect costume. Happy Halloween!
---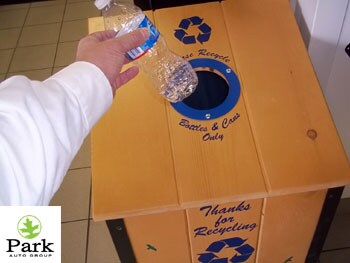 We now have recycling bins for plastic bottles and cans near the waiting areas as well as in service.

We NEED your help to make Park's recycling program successful.

You can help the environment with minimal effort. Just put your empty bottles and cans in the recycling containers. If you consume a beverage while at Park, just ask an employee where the recycling containers are.

Enough energy is saved by recycling one aluminum can to run a TV set for three hours or to light one 100 watt bulb for 20 hours.

-Recycling a soda can saves 96% of energy used to make a can from ore and produces 95% less air pollution and 97% less water pollution.

-Five recycled soft drink bottles make enough fiberfill for a man's ski jacket. Thirty-six recycled bottles can make one square yard of carpet.

-Recycling generates jobs and revenue.


" You must be the change you wish to see in the world."- Mahatma Gandhi


---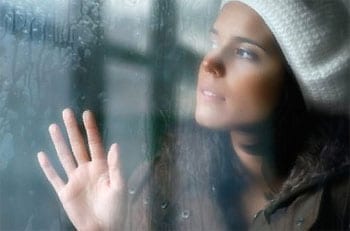 Going green can be a year-round practice, including during the winter months. While you can't grow your own organic foods outside, you can still be eco-friendly in your house, activities and lifestyle. Winter can sometimes make it hard to think of global warming, but the earth will thank you for your green choices.



1. Save energy by making sure that your doors and windows have good seals on them. Leaky windows and doors can be like having an open window in your home, letting cold air in and warm air escape. By getting better seals, you'll also save on your winter heating bills.

2. Winterize your bike for commutes and errands. Although biking can be a bit trickier in snow, you can often still bike when the weather gets cold. Use wide tires, wear layers and protect your hands and feet. Take care to identify roads that will give you enough room to ride with snow on the sides and know when the weather may be too bad to ride safely.

3. Wear more layers inside to keep the heat down. Turning the heat down just a few degrees can make a big difference in your energy consumption. Make use of sweaters, slippers and throw blankets to stay warm.

4. Use non-toxic de-icers on your driveway and other areas. "Rock salt" contains cyanide. Chemical de-icers can also be harmful to pets and wild animals. Instead, throw plain sand down on your driveway for the traction that you need.

5. Try green activities for the family like snowshoeing, cross-country skiing and sledding. You'll get a great workout and you won't have to use electricity or fuel to have fun.

6. Replace your old light bulbs with
---

Oxygen -VS- Nitrogen
Oxygen leaks out of tires faster. Nitrogen maintains tire pressure longer than oxygen. The oxygen molecules in compressed air are smaller and leak out three to four times faster. NitroFill? generators filter the air we breathe through technically advanced membrane fibers to separate it from oxygen and water vapor.
The Benefit of Nitrogen in Tires
Increases Safety

- In 7 million miles of truck tire testing, nitrogen inflated tires lasted longer.
- Tire failures were reduced by 50%
- Tread life was increased by 25-30%

Improves Performance

- Improves steering
- Improves handling
- Improves braking
- Reduces chance of tire failure

Saves Time, Money, and Tires

- Dramatically slows pressure loss from permeation
- Improves fuel economy
- Reduces tire oxidation
- Eliminates interior wheel corrosion
- Reduces running temperatures
- Decreases false alarms and activation of Tire Pressure Monitoring Systems

Click here to visit NitroFill.com for more news, information and video clips.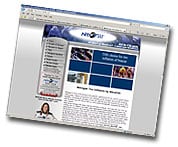 Call Us TODAY at 866-744-5484 to schedule your car.